Promotions
We're experts at corporate identity pieces. But that's only the beginning. To learn more about the many products and services we offer, please contact one of our representatives.
This month's special offer you an exceptional pen at an exceptional value!
Special .42 for quantities of 500 or more. No Set-up Charge!
Please contact us for additional details on our current promotions.
Please Contact to Order Now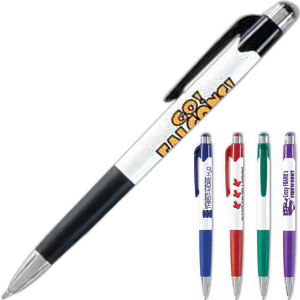 Pen Sale 42¢